Build Your Business Review Profiles With Ease
Simply add your customers or import them in bulk, Arrivala does the rest. Automated review collection and distribution has never been so easy...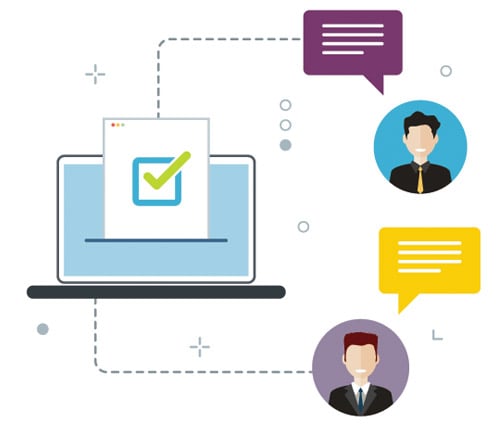 Step #1

: Add your past customers individually or import in bulk

Using your Arrivala control panel, you'll add your past customers along with either their email address or cell phone number. You can also customize additional options such as when and how often we should reach out to them as well as add a personalized message.
Step #2

: You sit back and relax, Arrivala automatically reaches out

We'll reach out to your past customers via email or text message depending on your preference. We'll ask them to come review your business and share their experience. If they don't respond to our first request, we'll automatically follow-up to ask them again. Don't worry, customers always have the option to opt-out.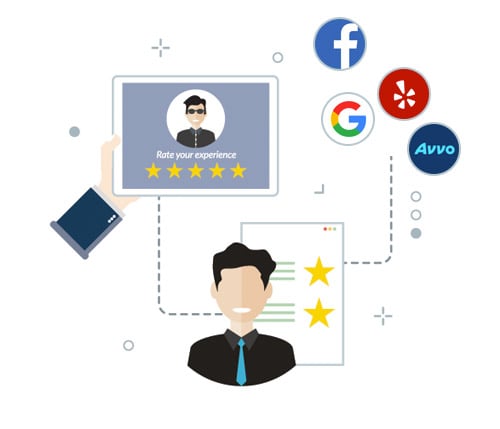 Step #3

: Arrivala filters the reviews, if positive, prompts to share

Our built-in filtering system will separate positive experiences from negative ones. If positive, we prompt the user to share their review across your business profiles such as Google, Yelp, Facebook, etc.. If negative, we pass along the feedback to you internally to help improve your business.
Step #4

: Analytics, business microsites, WordPress plugins & more

Arrivala is packed with cool features such as analytics on your reviews, a customized business microsite that features your reviews, a free WordPress plugin to integrate a review widget on your website and more. Have a look at our full feature list.
We offer
THREE

unique customer review flows

Arrivala is the only review collection platform that offers three unique flows to put your past customer/client through. Each flow has its own benefits to achieve maximum review collection conversion. Toggle between the three flows to ensure you are getting the most reviews for your business.

Learn More